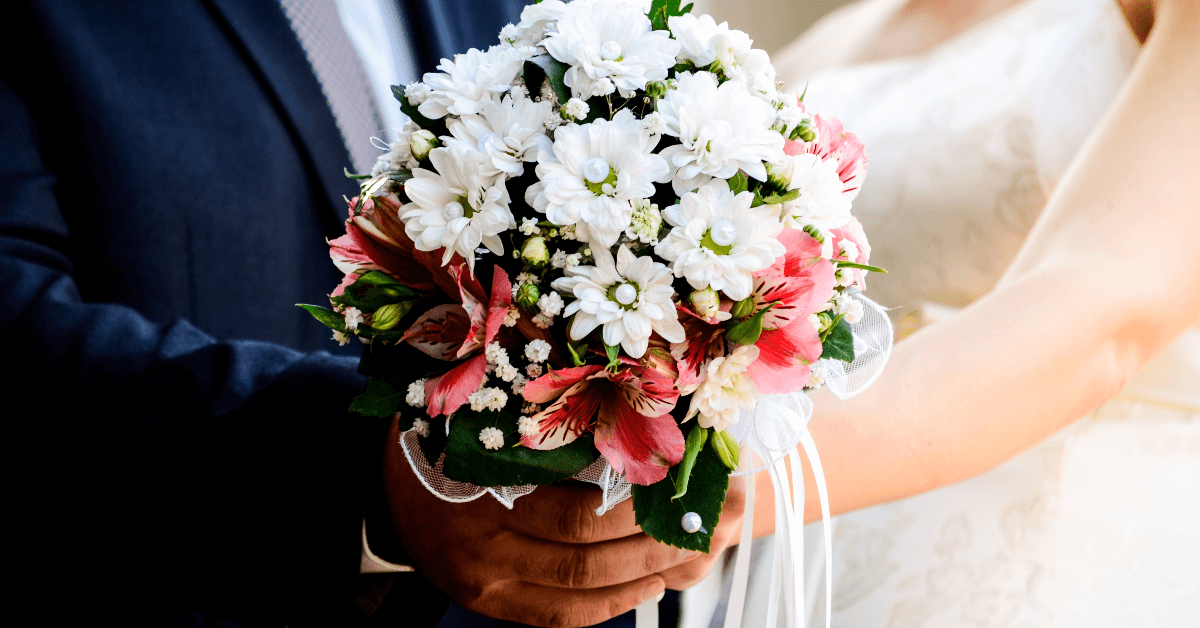 We Have The Best Bridal and Bridesmaids' Bouquets!
Your wedding day is one of the most important days in your life. It needs to be perfect and go on without any hitches. Wedding bouquets by Lilies Floral Design are the touch your big day needs to reach perfection. Flowers are beautiful, and depending on your theme, they elevate the entire mood for your wedding. 
While flowers seem like an obvious accessory on your big day, much thought goes into their design, color, and arrangement to ensure that they capture the moment as they should. We ensure that your bouquets bring out the mood and look you want them to. 
At Lilies Floral Design, we design the wedding bouquet of your dreams. We recognize the distinction between different role players in your wedding and have a bouquet made especially for the bride, bridesmaids, and flower girls! 
Bridal & Bridesmaids Bouquets For Frisco and Mckinney TX
The Bridal Bouquet
For your bridal bouquet, we use the best quality flowers, beautifully selected and arranged to give you a stunning attention-grabbing appearance.
As the leading boutique floral company, we pay attention to detail, ensuring that your big day comes together in every aspect. We will design your bouquet with various factors in mind, including the theme of your wedding, your preferences, convenience, and comfort.
With us, you are the boss. We aim to give you a once-in-a-lifetime unforgettable day! Schedule a free wedding flower consultation with us and get a design you love! 
The Bridesmaids' Bouquets
Every bride deserves a team. They have run errands with you to make the day a success, and now, they are beside you to witness your dreams come true. We design wedding bouquets in Frisco, TX, for bridesmaids to match your vision.
Designing bouquets for bridesmaids that will not compete with yours but rather compliments yours, the theme, and their look, takes skill, and we have it! 
We will create a beautiful design that looks incredible in photos and brings out the elegance of your girls on your big day! Trust us to elevate your day by giving your girls a bouquet to match your day!
The Flower Girl's Bouquet
Your flower girl may be young, but she is just as excited about your big day as you are! Let us help you create the best bouquet for her age, style, and comfort. 
Just like her beautiful face, and dress, we will create a bouquet that is bright and suited for a girl and still within your wedding theme colors. 
As the best boutique floral company in Texas, you can trust us to help your girl feel and look included on your special day!
The Tossing Bouquet
Tossing the bouquet is perhaps the most exciting part of your wedding reception. When making wedding bouquets in Mckinney, TX, we consider everything! 
For a tossing bouquet, we ensure that it has beautiful bright and fun colors and is light and firm to withstand the throw.
With us on your side, you get to save your bouquet as a beautiful reminder of your day and still toss your tossing bouquet to the lucky next-in-line friend! 
Are You Looking For The Best Wedding Bouquets by Lilies Floral Design?
We've got you covered. At Lilies Floral Design, we have everything you need to make your wedding day a spectacular event. In addition to this, we also offer free delivery for the following bouquets!
We are ready to serve you. Please call us today!