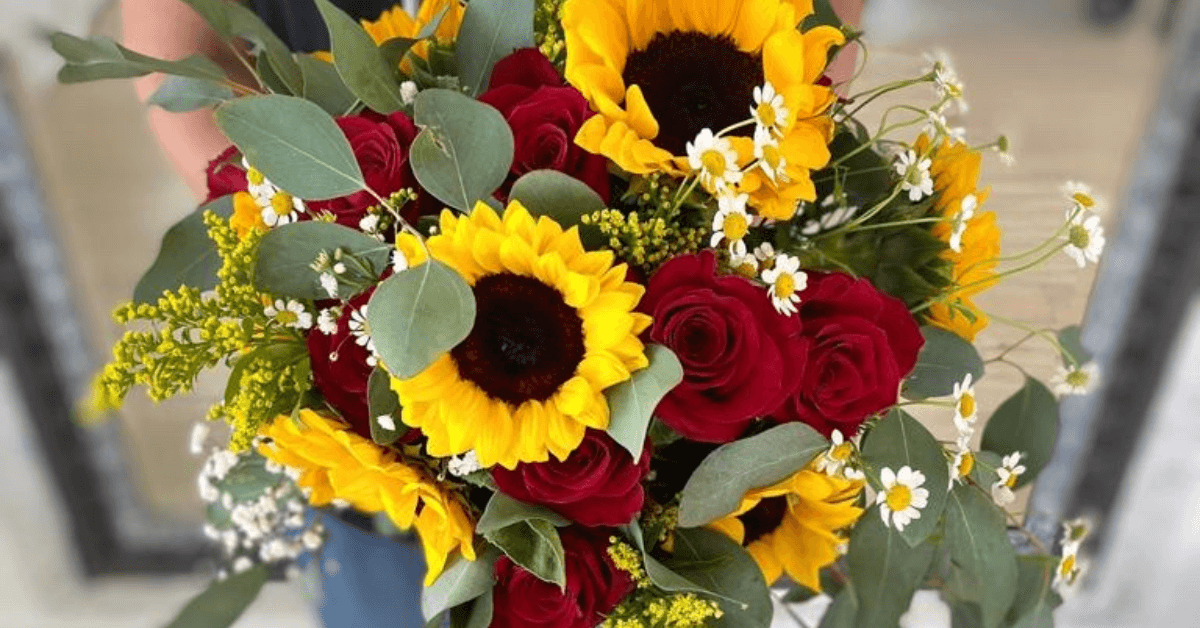 The 5 Best Selling Flower Arrangements For Fall!
Autumn flowers are not the most vibrant, but they can be arranged appropriately to reveal their hidden seasonal appeal.
You will, however, require the top florist in McKinney to show you the best-selling fall flower arrangements in stock.  Lilies Floral Design is the leading florist in Frisco and McKinney Tx providing beautiful floral arrangements for weddings and events.
We customize the arrangements and color palettes to suit your unique taste. We also do same-day delivery for Frisco and McKinney.  Count us as the leading florist in Mckinney, Tx to create beautiful floral creations for all your upcoming fall events.
The 5 Best-Selling Bouquets
The best selling-bouquets are the most beautiful and filled with various flower types. These offer perfect presents for the holidays:
Autumn Garden Blooms
This flower arrangement is breathtaking and comes in a combination of orange hypericums, yellow roses, and some bronze mums that are brought together expertly in an iridescent brown container. 
They immediately invoke the incredible beauty of Autumn, and a good flower delivery in Frisco Tx will ensure to deliver the flowers right to your doorstep.
Autumn Time Flower Basket
With the Autumn time flower basket, you will get to explore all of the possibilities available to you in Autumn. Send this to your loved ones, and they will feel the warmth of your love and special friendship. 
Most florists offer daily flower delivery in Mckinney, TX, and can help bring some thought into the season with these incredible creations.
Appealing Flower Arrangement
An appealing flower arrangement is definitely what you need to make someone feel special in this season. The best florist in Frisco and McKinney, Tx will ensure that these arrangements reach your beloved in no time. It will definitely bring a smile to their face. 
The All Harvest Bouquet
The all-harvest bouquet is designed using freshly picked flowers that reveal the rustic beauty of nature. The golden yellow pops of orange and rich red colors create the most timeless gift for someone special.
You should pick the best florist in McKinney, Tx, to deliver the beautiful floral arrangement to your loved one. 
The Cornucopia Arrangement
The Cornucopia arrangement is one of the most beautiful designs ever! It is perfect for the holidays and in fact a traditional present. The best flower delivery in Frisco Tx should deliver this flower arrangement without any problems!
Are You Looking For The Best-Selling Fall Flower Arrangements?
We can help you. Lilies Floral Design is the best floral arrangement company. We have the best-selling flower arrangements to make you swoon all over: We provide exclusive flowers for the following:
Please reach out to us today for the perfect fall flower arrangement of your choice. We would love to make you happy with our beautifully created arrangements.