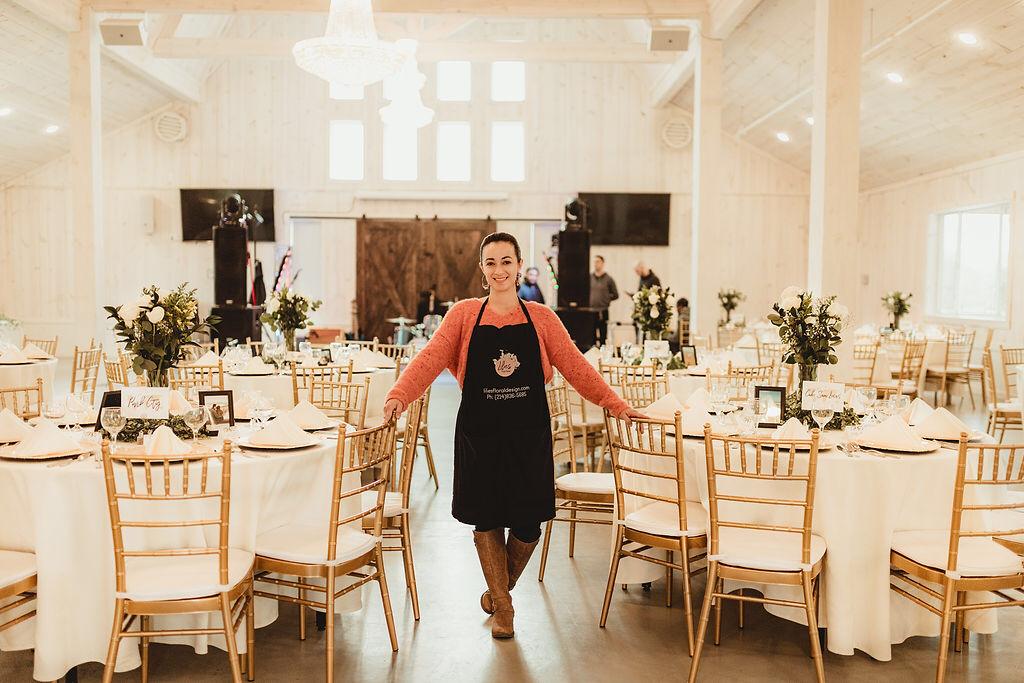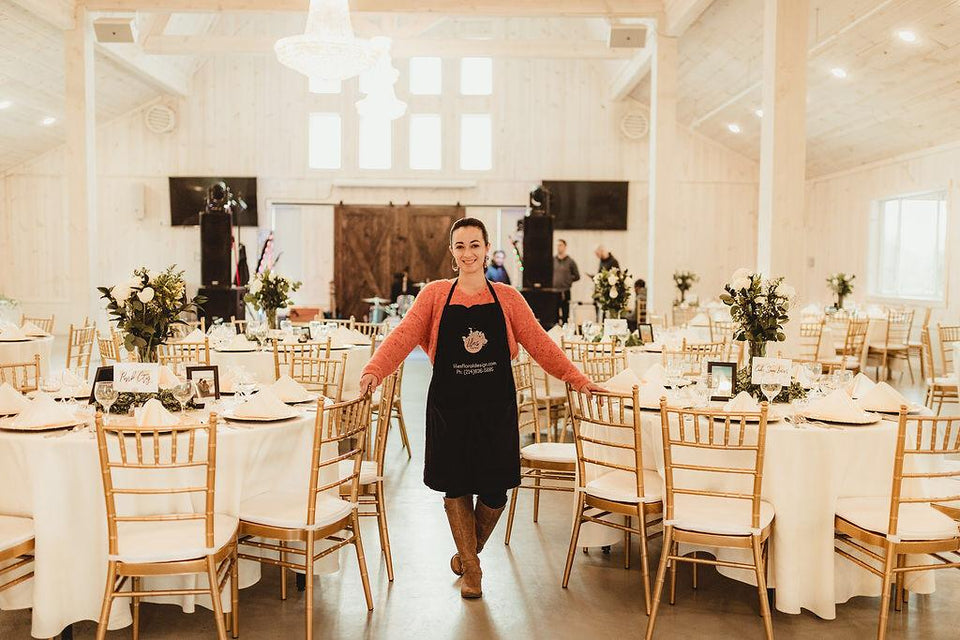 Wedding Flowers! How to choose the perfects one's for my big day?
Wedding Flowers! How to choose them?
Behind the Petals: A Floral Designer's Journey into Creativity.
Choosing the right wedding flowers for your big day can be an overwhelming task, but with some careful planning and consideration, you can find the perfect flowers to complement your wedding theme and style.
Discover the creativity behind every petal as we take you on a journey through our floral designer's creative process. From selecting the freshest blooms to crafting unique arrangements, we'll share insights that bring beauty and joy to your special moments.
Whether you're planning a wedding, celebrating a milestone, or simply seeking inspiration for everyday floral arrangements, let us be your guide. Together, let's unlock the boundless possibilities that lie "Behind the Petals".
Let's start …
Here are 9 steps to help you choose the right flowers for your wedding:
1. You need to understand your wedding theme, color palette, and floral preferences.
A wedding theme is important because it sets the overall tone, wedding style, and atmosphere for the wedding celebration. It personalizes the wedding and allows you to express your personality, interests, and love story. Making the wedding unique and meaningful for you and your guests.
It also provides guidance for decision-making, from color palettes and decorations, to menu choices and music, making it easier to make choices that fit the overall theme.
Get inspired with our theme weddings -
See more 
2. Create a detailed floral plan, including arrangements for the ceremony, reception, wedding venue, bridal party, and any special requests.
Flowers play a crucial role in enhancing the visual appeal of a wedding. A detailed plan ensures that the floral arrangements complement the overall theme and decor, creating a cohesive and beautiful atmosphere.
Certain flowers hold symbolic meanings or personal significance to you and your couple. A detailed floral plan allows for the inclusion of these meaningful blooms, adding depth and emotion to the wedding.
A wedding planning process helps manage logistics and budget, ensuring that the floral elements of the wedding are aligned with your vision, creating a memorable experience for all.
3. Source high-quality flowers and foliage that align with your vision and budget.
Set a budget, this will help guide your choices and prevent overspending. Select flowers that are in season during your wedding date, Seasonal flowers are often more affordable and readily available.
Consult with your florist, be honest and discuss your vision, budget, and any specific flower preferences you have. At Lilies Floral Designs we can provide valuable insights and recommendations for you 😊.
4. Choose the bridal bouquet, focusing on your prefered flowers and style.
Your bridal bouquet is a significant accessory on your wedding day, and it should reflect your unique style and preferences. By working with a skilled florist, you can create the perfect bouquet that enhances your overall bridal look and complements the theme of your wedding.
Browse bridal magazines, wedding websites, and social media platforms like Pinterest for inspiration. Save images of bouquets you love and show them to us, so we can provide expert advice and suggest suitable flowers.
Incorporate greenery and foliage to add texture and depth to your bouquet. It can also help reduce costs if you choose more affordable filler greens.
Do a Test Run of your bouquet. At Lilies Floral Design we offer a FREE sample bouquet when you work with us. Click here for more information. 
5. Boutonnieres and corsages for the groom, groomsmen, and family members.
Boutonnieres and corsages are small but meaningful floral details that can enhance the overall aesthetic of your wedding and show appreciation to family members and the wedding party. By carefully choosing flowers, colors, you can create beautiful and cohesive floral accessories that complement the wedding theme and style.
6. Create centerpieces for the reception tables, considering the size of the venue and desired aesthetic.
Creating stunning reception table centerpieces is an exciting part of wedding planning that allows you to express your creativity and style.
Carefully considering your theme, budget, and floral choices, you can design centerpieces that enhance the ambiance of your wedding and leave a lasting impression.
Centerpieces demonstrate attention to detail in wedding planning. They showcase your commitment to creating a memorable and aesthetically pleasing event.
Important details to have in mind when choosing your centerpiece:
  -Select a central element or flower that will be the     highlight of your centerpiece. Common choices include tall vases, lanterns, candles, or floral arrangements.
- Consider the height of your centerpieces. Tall centerpieces can create drama, while shorter ones allow for easier conversation across the table.
- Decide if you'll create the centerpieces yourself or hire a professional florist. DIY can be cost-effective, but it requires time and effort. A florist can bring expertise to your design.
- Plan how the centerpieces will fit into the overall reception table layout. Ensure they don't obstruct guests' views or interfere with the meal service.
- Coordinate with your wedding venue to ensure they can accommodate your centerpiece designs and provide any necessary setup assistance. 
7. Arrange ceremony flowers such as altar arrangements, aisle decorations, and any additional floral installations.
Arranging ceremony flowers requires careful planning, attention to detail, and collaboration with your florist and ceremony venue. The goal is to create a stunning and meaningful backdrop for your wedding ceremony that aligns with your vision and style.
8. Coordinate with other vendors to ensure seamless delivery and setup of the wedding flowers on the day of the event.
Effective communication and coordination among vendors are essential for a smooth and stress-free wedding day.
By providing clear instructions, timelines, and contact information, you can ensure that your wedding flowers are delivered and set up smoothly, improving the overall beauty of your special day.
9. Make any necessary adjustments or touch-ups before the ceremony begins, ensuring that every floral element looks stunning for your special day.
These final preparations ensure that the floral elements are in their best condition and appearance when the ceremony begins, allowing you to fully enjoy the beauty and significance of your wedding flowers on your special day.
Stay tuned for captivating stories, expert tips, and exclusive offers that will enhance your floral experiences. Don't forget to follow us on social media and share this floral adventure with other flower enthusiasts in McKinney, Frisco, Allen, Prosper, and Plano TX.
Let's embark on this blooming journey together!